WATCH: Chris Martin Dedicates Surprise Crisis Performance To George Michael
30 December 2016, 10:35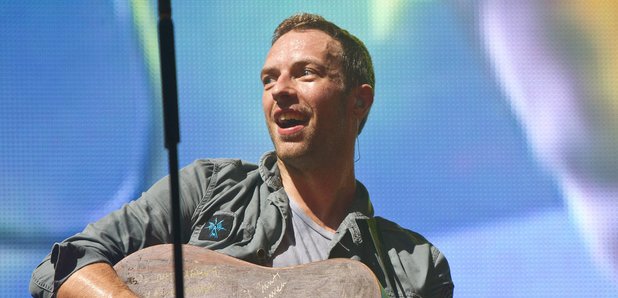 The Coldplay frontman dropped into the homeless charity and paid tribute to the late Wham! singer.
Chris Martin delighted guests and volunteers when he paid a surprise visit to a homeless charity and dedicated a performance to George Michael.
The Coldplay frontman popped into the West London branch of Crisis at Christmas and helped to make tea and coffee, before singing a selection of songs for the guests.
Watch him perform the Wham! hit, Wake Me Up Before You Go-Go in a video posted by Twitter user coldplaying:
Chris Martin covering 'Wake Me Up Before You Go-Go' in tribute to George Michael at @crisis_uk - Dec 27 | via https://t.co/IkgW72Rzpn pic.twitter.com/kVfVu8SObZ

— Coldplaying (@coldplaying) December 29, 2016
The Telegraph also reports that Chris Martin sang Last Christmas, paying tribute to the icon who tragically died at Christmas.
A picture of the star with Instagram user madonher2 was also shared, with the caption:"That moment when Coldplay's Chris Martin drops into the Crisis at Christmas shelter, with no fuss, no fanfare and no press, to help make tea and coffee and also play guitar so the guests can have a sing song. Thank you for coming down and getting stuck in. #crisis #christmas #chrismartin #coldplay #singing".
See more tweets and pictures from Crisis at Christmas volunteers this year:
Huge shout out to the amazing @coldplay #chrismartin for dropping by to our @crisis_uk West London shelter to play for guests. What a legend pic.twitter.com/lBSAAy1aPW

— Nish Manek (@nishmanek) December 27, 2016
volunteering at crisis wth Chris Martin was definitely a Christmas highlight

— soph (@soph_donovan) December 27, 2016
It looks like Crisis wasn't the only organisation that the Coldplay frontman visited either, with this video emerging from New York-based homeless charity The Bowery Mission.
Watch him perform Amazing Grace here:
Thank you to #ChrisMartin from @coldplay for visiting us down at #227Bowery and checking out our arts program for our homeless community! pic.twitter.com/LWj8TfbdZd

— The Bowery Mission (@BoweryMission) December 23, 2016