Chris Martin: "Stage Invasions Are Banned At Coldplay Gigs"
30 January 2009, 10:47 | Updated: 31 July 2013, 16:54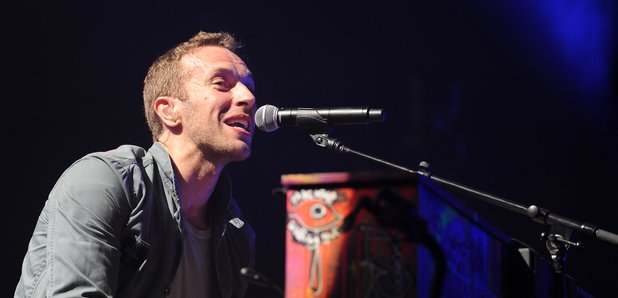 Yesterday (January 29), Chris Martin played a special, intimate acoustic set for a mere 30 people at Radio X Towers. The Coldplay frontman reeled off a four-song set featuring such classics as Talk and Fix You and newies Viva La Vida and Life In Techicolor II.
Chatting to Radio X's Ian Camfield, Martin also explained that he's keen to add a more rock'n'roll slant to Coldplay shows, but that it wasn't very likely.
"We asked our tour manager if we could have a stage invasion at the end of [our December tour]. He went away looking away very serious, but we could see them in a room, giggling. He came back and said, 'This is the stupidest idea you've ever had'. I'd love a stage invasion, it's not very Coldplay, but it would be great. And I've always liked to leave the stage in a hot air balloon... but it's not possible."
The multi-million album selling superstar also paid tribute to Coldplay's humble origins... when they'd enter a regular demo competition in the early days of Radio X.
"We made this demo and we took it in every week to try and get on Gary Crowley's Demo Clash," Martin remembered. "And every week on Saturday morning, he'd say, 'Next up is a four piece from North London' and we'd think, 'Oh! Maybe it's us this week!' And it'd always be this band called The Llama Farmers."
Sadly, The Llama Farmers split up in 2001, but Radio X insiders can reveal the former members of the band are not bitter about Coldplay's subsequent enormousness.