Chris Martin Reveals Tinnitus Battle
4 May 2012, 12:44 | Updated: 13 August 2013, 09:57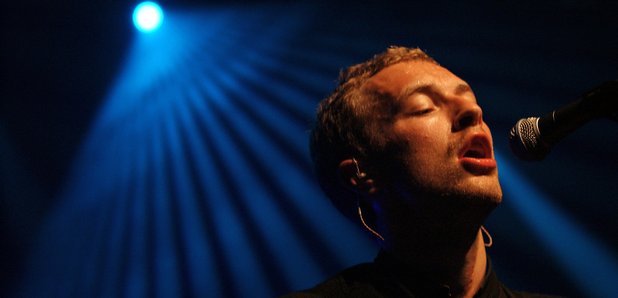 The Coldplay frontman has admitted he's been suffering from the condition for the last 10 years...
Tinnitus is a constant buzzing or ringing in the ears which can cause headaches and have a massive psychological impact on sufferers.
It is often caused by exposure to loud noise, in Chris Martin's case years of playing live music.
The singer has now admitted he has suffered for more than a decade and believes it could end his career early.
"I wish I'd thought about it earlier. Now we always use moulded filter plugs, or in-ear monitors, to try and protect our ears. You can use industrial headphones, but that looks strange at a party," he confessed.
He's backing a campaign by Action On Hearing Loss about the potential danger of listening to loud music, along with Plan B who has also admitted to suffering from the condition.
Radio X's Eddy Temple-Morris has suffered from tinnitus for around twelve years and is a massive campaigner for awareness both of the causes of the condition and its effects.
"I'm gutted that Chris has it, he's a nice guy, I remember doing his first TV interview before Yellow came out, but at the same time, somebody as high profile as Chris 'coming out' like this is fantastic for Tinnitus awareness, there was a similar spike in interest when Will I Am revealed the same thing a while ago," Eddy explained.
"One in ten people in the UK has Tinnitus, yet the Government do NOTHING to make people aware.
"No public information film, or advert, even though people's increased use of headphones is making things worse.
"Tinnitus is not an ear issue, it's a brain issue - we have BRAIN DAMAGE, not ear damage. It's SERIOUS. People are committing suicide it gets so bad.
"Others are asking surgeons to sever their auditory nerves - which in every case leaves them deaf WITH Tinnitus unchanged.
"The more people become aware the more pressure comes to bear on the government to make people, and more to the point GPs, aware.
"There are GPs out there who don't even know what Tinnitus is, which is pretty shocking to me."
Eddy Temple-Morris is am Ambassador for the British Tinnitus Association, and people can get info and help here anytime