Chris Martin draws inspiration from Rocky IV's training montage
2 January 2018, 11:05 | Updated: 2 January 2018, 11:19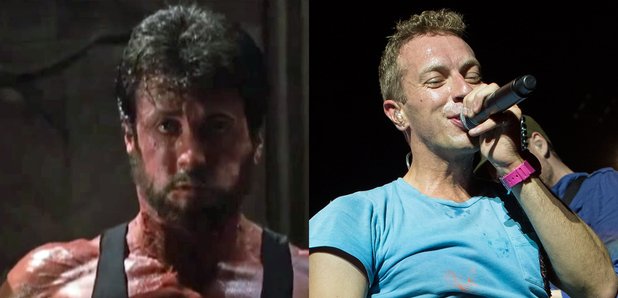 You read the right. The Coldplay frontman claimed that the classic/tacky clip from the 80s Sly Stallone movie set the template for how the singer prepares for a live show… and his own personal life.
Speaking to Rolling Stone last year, young Chris said: "Rocky IV has the most awesome training sequence of all time.
"I think it triggers the young boy in me who saw it and was like, 'Wow – if you wanna do something, just fucking lift logs!'"
Here's the sequence that gets Chris Martin out of bed in the mornings:
The 1985 movie sees World Champion Rocky Balboa take on Russia's Ivan Drago - played by human brick wall Dolph Lundgren - in a not-at-all-cliched tale of East versus West.
The famed "training montage" sees Rocky's down-home exercise regime take place in a barn, while Drago parades in a hi-tech gym as his trainers look on.
The amazing clip is soundtracked by some excellently cheesy 80s power-rock, Hearts On Fire and also features Danish ice queen and former Mrs Stallone Brigitte Nielsen.
Chris has also claimed that the movie has influenced his diet: "If Rocky eats it, I do, too."
That's raw-egg cocktails all round then. Eeeew.