Chris Martin Teaches Daughter Apple To Play The Beatles
7 March 2018, 10:55 | Updated: 7 March 2018, 11:06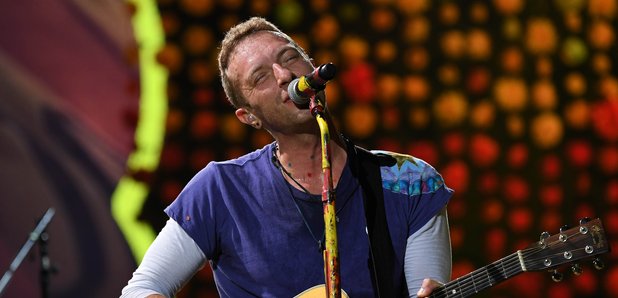 Watch a video shared by Gwyneth Paltrow, which sees the Coldplay frontman teaching his eldest child what sounds like Blackbird on guitar.
Video footage has emerged which sees Chris Martin teaching his daughter to play the The Beatles on guitar.
The Coldplay frontman has proved that the Apple doesn't fall far from the tree in a clip which sees the 13-year-old learning the parts to what sounds somewhat like The Fab Four's 1968 ballad.
The short video, which was shared by his former wife Gwyneth Paltrow on Instagram, was captioned: "Guitar time," and followed by an apple emoji.
Watch it here:
It's fair to say she's the Apple of his eye!
Chris Martin is no stranger to learning a few things off fans who are eager to show off their skills, either - inviting a wheelchair user on stage with him to play the harmonica in Dublin last year.
Watch the clip below:
Listen to the original Blackbird here:
Do you think The Beatles' Blackbird is one of the best British songs of all time?
Lead photo credit: USA TODAY Network/SIPA USA/PA Images