Twitter Thought Catfish & The Bottlemen Split And Lost It
13 October 2017, 12:07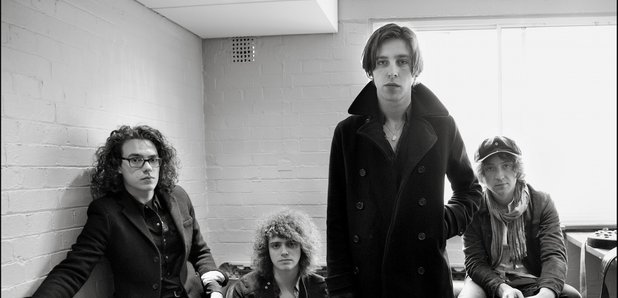 A rumour spread this week that the Pacifier rockers were coming to an end, and their fans weren't having it.
For some bizarre reason, this week saw a rumour mill circling that Catfish & The Bottlemen had downed tools and called it a day after two albums.
As NME reports, it was of course all complete tosh, but that didn't stop people getting into a tiz about it.
See some of their most over-dramatic reactions here:
Literally every second tweet I see is about Catfish splitting up

— Katie (@_simpaticoo_) October 12, 2017
Me: Only stupid people believe stupid rumors
*catfish and the bottlemen have split up*
Me: pic.twitter.com/6mKqm4f2aG

— Valentine (@MardyValentine) October 12, 2017
Sommat proper fucked up must of gone down if catfish have actually split up, couldn't imagine Van being fuming at anyone can ya

— Liam (@_liamdeakin) October 12, 2017
if catfish have actually broken up im gonna be fucking heartbroken

— caitlin (@_caitlingeorgia) October 12, 2017
im in tears surely catfish cant have split up what the fuck no no no no no non o please no

— erin ! (@tyrantsolo) October 12, 2017
FUCK OFF, CATFISH BETTER NOT HAVE SPLIT!!!???

— Laura (@HiLauraaa) October 12, 2017
already crying at the slight possibility that catfish have broken up im an actual mess

— caitlin (@_caitlingeorgia) October 12, 2017
These lot were slightly more sarcastic and cruel about it though...
If catfish have split up it's probably because they're sick of the wetwipes they have as fans

— beck (@beckychilton) October 12, 2017
Oh no Catfish can't split up, theres only 3,609 other bands that make music like them. They pioneered the underground scene

— wager (@atwager) October 12, 2017
Meanwhile, at the very least we can expect album number three from the Twice rockers, since back in March they revealed that their next record was "ready to go" and should be recorded by the end of the year.
"The end of the year is when we're supposed to start recording but I think we'll be done by then," frontman Van McCann told BBC Newsbeat.
"I don't know when we'll be allowed but we're ready to go, I've got the songs.
Find out why the band are most comfortable playing live on stage:
Photo credit: Jill Furmonovsky