So THAT'S Why Catfish And The Bottlemen Have An Alligator On Their New Album Cover...
26 May 2016, 13:49 | Updated: 26 May 2016, 16:22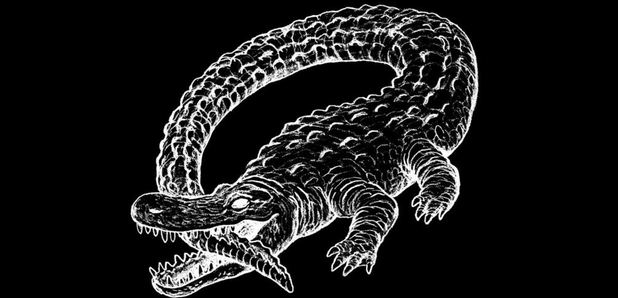 The band talk about their upcoming LP, The Ride, ahead of its release this Friday.
Catfish and The Bottlemen have revealed the concept behind their album art.
Speaking to Rolling Stone ahead of the release of their album The Ride this Friday, Van McCann and the band talked about the artwork, which sees a alligator eating its own tail.
The frontman revealed: "I really wanted an alligator because I was writing the songs in the back lounge of a pub called the Alligator Lounge. That's where we'd go to smoke and cut loose."
However, when guitarist Johnny "Bondy" Bond suggested it was up to the fans' "interpretation," McCann maintained for him it wasn't about "chasing tail" or "going after girls".
"It's not going after girls, it's like retracing your steps in America," the Soundcheck singer added.
x https://t.co/HQ0aPadkoY x pic.twitter.com/glKNg8Pfhx

— Catfish&theBottlemen (@thebottlemen) March 23, 2016
Catfish And The Bottlemen's The Ride is out on Friday 27 May.
To get a sneak peek at the album, fans can listen to their playback with John Kennedy tonight from 10pm on Radio X.
This Thursday. 10PM. @thebottlemen Album Playback.

DO. NOT. MISS.@JohnKennedy #XPosure pic.twitter.com/tZtwCroXRu

— Radio X (@RadioX) May 25, 2016
Until then, watch their current single, 7, below: