Catfish & The Bottlemen Share Incredible T In The Park Live Footage
11 August 2016, 15:00 | Updated: 11 August 2016, 15:14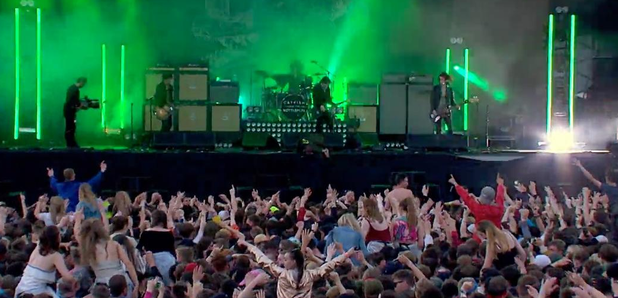 The band have shared the footage and it looks insane.
There's nothing better than live music. The beer, the bouncing, the singing. It's all brilliant. And one of our favourite live bands around have just shared an epic live video.
Filmed at this year's T In The Park, which was headlined by Red Hot Chili Peppers and The Stone Roses, Catfish & The Bottlemen have perfectly captured that live show atmosphere. It's a shaky, sweaty summary of what happens at a gig. And we LOVE it. Plus, this clip really captures what Van McCann and co do best - play gigs!
You can watch the performance of 7 below.
Catfish & The Bottlemen's second album, The Ride, is out now.