Radio X To Host Special Catfish & The Bottlemen Presents Show
28 November 2016, 08:00 | Updated: 29 November 2016, 17:55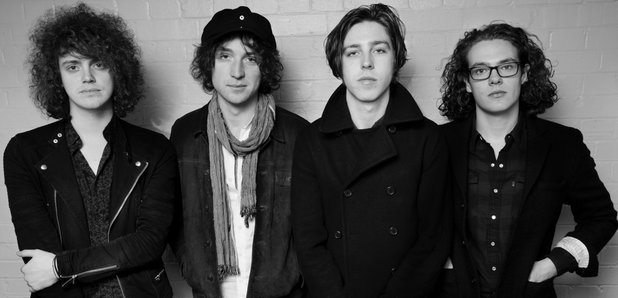 A special programme this Thursday will take a look at the band's early beginnings and their rapid rise to fame.
Catfish And The Bottlemen are one of the UK's most explosive new bands. With two albums under their belts - The Balcony and The Ride - they've travelled the world, topped the charts, performed to arenas all over the country and picked up a BRIT Award too.
This Thursday 1 December, Radio X Presents Catfish And The Bottlemen; a special one-off documentary about Benji Blakeway, Robert Hall, Johnny Bond, and, of course, Van McCann.
Presented by our very own Phil Clifton, the show will follow the band's story from playing in venue car parks to the cavernous space of Wembley Arena.
As well as chat from the lads, we'll be hearing the live session tracks they recorded here at Radio X.
Radio X Presents Catfish And The Bottlemen will air this Thursday 1 December at 9pm.