Catfish And The Bottlemen: We're Most Comfortable On Stage
2 December 2016, 12:16 | Updated: 11 May 2017, 14:33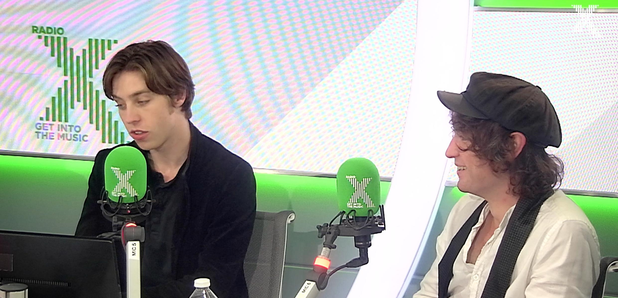 Watch as Van McCann explains to Radio X why touring and writing music is "never a chore".
Catfish And The Bottlemen say writing have talked about touring and feeling at home on stage.
The Llandudno-formed rockers took part in Radio X documentary about their explosive rise to the top, and discussed everything from making new music to the atmosphere their fans to their tour.
Frontman Van McCann revealed: "It's always just the most comfortable I feel, you know, when we're walking on stage playing songs.
'Cause it becomes more about the atmosphere than the music or the songs or the bands. It's just about grabbing that atmosphere.
"And once you get that the night is just gone. It's just madness then. The crowd take over…"
Watch the clip below:
When asked how difficult it is to come up with one of their killer riffs, The Ride singer replied: "We say it's never a chore. When you get told 'you've got to go make another album' it's not like 'oh no what are we gonna do?' It's like: 'Get in. Another one. Let's go again!'"
He added: "It's never a chore to write music or go on tour and play it".
Listen back to the whole show again below: