You need to hear Ewan McGregor's story about meeting Catfish & The Bottlemen
8 November 2016, 12:39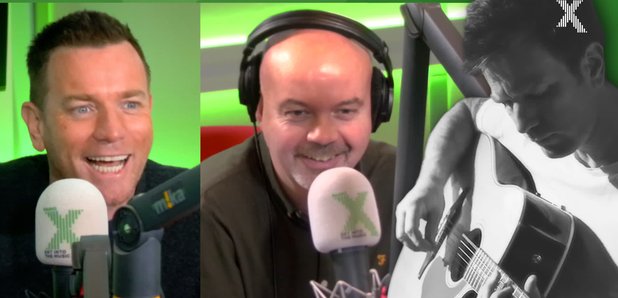 The Trainspotting star has become a friend of the band over the years.
If you didn't already know, Ewan McGregor is pretty tight with Catfish & The Bottlemen. The band used to have his face stretched across their drum kit and Ewan featured in the video for Hourglass. We've got to be honest, we're pretty jealous of their friendship.
Ewan McGregor has reminisced about the time he first met the band on a "funny day in New York." You can watch the video below.
Speaking to the Chris Moyles Show on Radio X, McGregor said "I'll tell you how we met...when they were touring around Europe, before they were big, they had this picture of me on their bass drum. And people started sending me pictures of this bass drum...i just went straight to a negative place, like they're taking p**s out of me. So i just got in touch like "what's all about the bass drum?" And he got back to me saying "we think you're great! You've got a great smile and people react to it!" I remember thinking "this is so strange."
It's the kind of meeting that can only happen between a movie star and a rock star, right?
"They said they were coming to New York and there's a little restaurant i like to go to whilst i'm there" Ewan continued, "so i was just waiting for this British rock band who i've never met before to arrive - and then they did! These kids came in, all in black, with all this hair! It was fantastic!"
"I'd worried that they might be quite raucous because they're a rock band, but they were so polite, and so sort of nervous to meet me, which made me laugh...it was just a great day."
Wow. Imagine being in that restaurant and seeing The Bottlemen and Renton having a chin wag?
You can watch the video for Hourglass below.