Catfish And The Bottlemen's Van McCann: "I Was Raised By The Gallagher Brothers"
27 May 2015, 10:00 | Updated: 27 May 2015, 11:23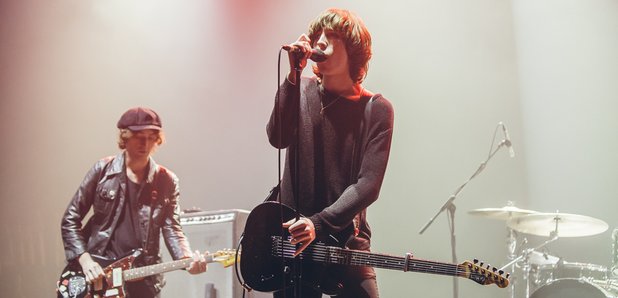 Catfish And The Bottlemen's Van McCann has told Radio X that he was basically brought up by Oasis - which explains why he's enjoying all the comparisons to the Gallagher brothers that he's been getting lately.
"I had no brothers and sisters growing up," Van told Radio X Manchester's Tim Cocker. "My Mum and Dad run a Bed and Breakfast so I was always kind of left on my own.

"So I was raised by [Liam and Noel]. Whilst other people were watching these pop stars and stuff tell the world everything was the best thing in the world and they had no drive, I was listening to these two brothers from Burnage [saying]: "We're going to take over football stadiums, travel the worlds and have the best craic.

He said the inspiration has rubbed off on Catfish And The Bottlemen: "We're the exact same thing. They were like older brothers to me, in terms of ambition."

But there are some differences: "They were getting chucked off aeroplanes on the way to America and stuff like that, I'm not doing that.

"I want to be retired by the time I'm 25. We're trying to take what they did but run with America and Australia as well."

And while Van appreciates the kind words of fans, he admits it can sometimes be a bit much to take.

"People have said it to us at T In The Park, some of the lads are like: 'You're our Roses'. I'm like: mate, you're mad - but thank you very much!"