Catfish And The Bottlemen: "We'd Do Anything For Radio X!"
15 December 2014, 08:00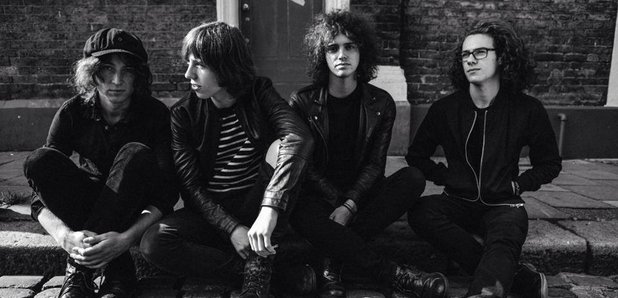 Ahead of Winter Wonderland 2014, singer Van McCann tells us that they're so grateful to Radio X that they'll do anything we ask them to. Sweet!
Catfish and The Bottlemen owe it all to Radio X...not our words, theirs!


Ahead of their dual appearances at Winter Wonderland London and Manchester, frontman Van McCann stopped by for a quick chat. And he said the band still can't get over hearing themselves on the radio.

"When we're driving through Manchester, we've always got Radio X on…you play us alongside Oasis and Elbow and Noel Gallagher and Arctic Monkeys and Strokes.

"You don't know how nice that feels. I don't think you'll ever know.

"I feel dead bad for you because everyone must be like: who are them you keep talking about?"

The band's ever-growing legion of fans would disagree but Van kept going, ignoring our blushes: "You made us. People only know about us because you play us so much, you made us."

"I know we've grafted for it and we've been going for seven or eight years but you've been playing us for that long. Without you lot nobody would know who we are!

And Van invited Radio X to help ourselves to the band's rider at the O2 Apollo Manchester and the O2 Academy Brixton.

"You're welcome to anything that's ours...you can have t-shirts half price though, you have to buy t-shirts!"

Aw Van. You had us at half price.