Catfish And The Bottlemen Hope BRITs Nod Will Attract The Asda Mums
24 February 2016, 08:00 | Updated: 11 May 2017, 14:34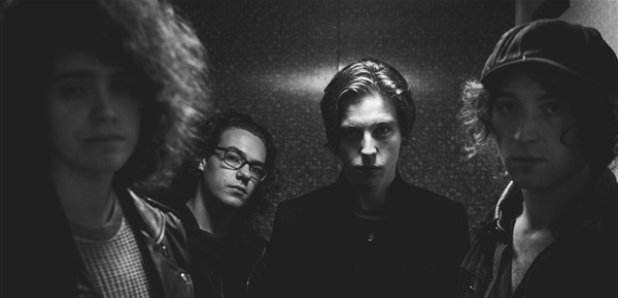 The Soundcheck four-piece are hoping to beat out the competition for British Breakthrough at tonight's BRIT Awards.
Catfish And The Bottlemen have been nominated for the British Breakthrough Act at tonights BRIT Awards.
The Llandudno-formed band caught up with Phil Clifton ahead of the ceremony and talked about about being up for the "exciting" honour.
Sharing the benefits of being a BRITs-nominated act, frontman Van McCann joked: "We get a sticker on the corner of the new album, so all the mums in Asda can just rip that off the shelves next to whatever album's out that week.
"Next to the Bieber albums. Slip that in as they go to flick his off (the shelves)!"
Asked who they'd want to win if they weren't in the category, they said: "Jimmy (James) Bay, he's cool"
"He's the nicest guy you'll ever meet. The real life Prince Charming", revealed Van McCann.
However, they quickly added: "I'd rather we won it! He's not that nice!"
As for what they're planning to eat on the big night? The guys confirmed they've picked their meals and have gone for a mixture of the lamb roulade and the lighter veggie option "just in case they get called up."
Speaking previously to Phil about whether their sound has stayed the same, McCann revealed: "To me it is... but it's much bigger. It's like the cinema version.
"it's like watching it on your laptop and then bringing it to the cinema".
The band - who unveiled their Soundcheck single this month - have also just announced new UK tour dates for April 2016, taking to Twitter to share the news with their fans.
See their dates below:
NEW UK SHOWS!

Tickets on sale Friday at 10am but sign up to the mailing list for exclusive pre sale Wednesday!oioi pic.twitter.com/8bnN0fyuDA

— Catfish&theBottlemen (@thebottlemen) February 22, 2016