Hear the new BLUR track - Go Out
The first taster of the new album, The Magic Whip. And it's very taster! Take a listen.
The track is the first to be taken from the band's forthcoming eighth album, The Magic Whip. It's the first LP to feature all four original members - Damon Albarn, Graham Coxon, Alex James and Dave Rowntree - in sixteen years.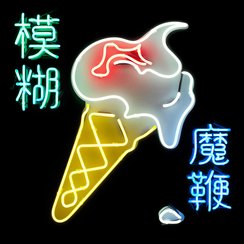 The Magic Whip was initially recorded during a five-day break in touring in the spring of 2013.
In November of 2014, Coxon went back to work on the tracks with the help of veteran producer Stephen Street, who produced the classic album Parklife.
At a Facebook press conference to launch the record, Coxon said of the album: "It just felt positive, it was casual. I thought it would be great to go back [to the tracks], now they had fermented a while and have a look.
On getting producer Stephen Street involved, Graham said: "We needed somebody meticulous. There was a lot of jamming and some sonic landscaping in there."
BLUR - THE MAGIC WHIP TRACK LISTING
1. LONESOME STREET
2. NEW WORLD TOWERS
3. GO OUT
4. ICE CREAM MAN
5. THOUGHT I WAS A SPACEMAN
6. I BROADCAST
7. MY TERRACOTTA HEART
8. THERE ARE TOO MANY OF US
9. GHOST SHIP
10. PYONGYANG
11. ONG ONG
12. MIRROR BALL