Blur To Record New Material In Hong Kong
7 May 2013, 16:09 | Updated: 8 August 2013, 17:44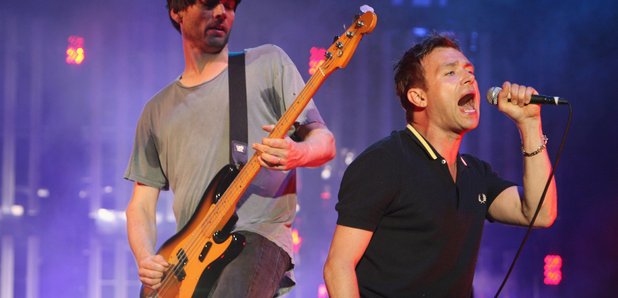 So it looks like Blur are to spend a week working on new material in Hong Kong.
Speaking live on stage in the country (video below) Damon Albarn announced that because the band's trip to Japan had been cancelled due to "unforeseen cirmcumstances" they had some time to spare.
"So we have a week in Hong Kong [crowd screams] and we thought it would be a good time to try and record another record so.... [more screams from the crowd] we thought we'd try and make one here in Hong Kong [even more screams from the crowd]."

Despite releasing two new songs last year - Under The Westway and The Puritan - and playing a massive show in London's Hyde Park in the summer they have yet to release a new album as part of their return.
Speaking last spring the frontman said he didn't think they'd make another album, explaining that Under The Westway was done in one take rather than the result of extended recording.
"Which is quite nice, because I don't really see any more recordings after this," he told the Guardian. "So it's nice to have finally done one song where we did it properly."