Blur To Play "Mammoth" BRITs Set
20 February 2012, 17:54 | Updated: 5 August 2013, 17:33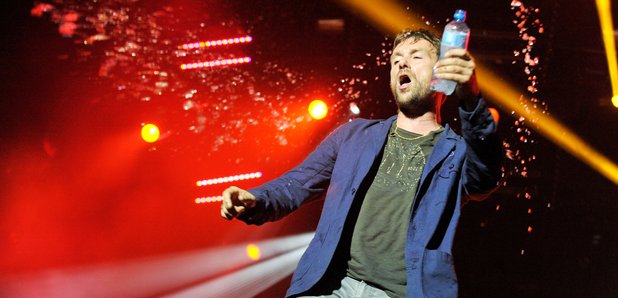 BRIT Awards host James Corden has been telling Radio X that this year's show will be the best ever - and that Outstanding Contribution To Music Award winners Blur will play the longest set ever seen at the event.
"Blur are finishing the show with an 11-minute set and then it turns over to ITV2 for like another eight minutes!" Corden told Radio X's Gordon Smart.
"What [the organisers] decided to do is only give out the outstanding contribution to music award to someone they think is deserving - which meant they didn't give it out last year. And because last year's show was received as well as it was, a band like Blur said yes, we'd like to come and play, thanks."
Gordon quizzed James on the rumour that Noel Gallagher would be duetting with Coldplay's Chris Martin. "I don't know is the actual truth," he said. "I don't think anyone knows. I don't think we will know until Tuesday night. What I do know is, Coldplay's opening is unbelievable. They've spent a fortune on lights and pyrotechnics alone…
"This is the best bit of hosting the Brits, today and Tuesday afternoon, I just get to sit and watch these brilliant bands. The only time it's bad is when they go "You're live now!"