New Blur Record Unlikely
10 April 2012, 12:28 | Updated: 15 August 2013, 18:22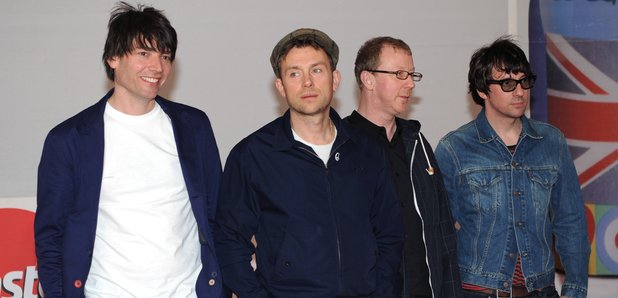 Damon Albarn has put a stake through the heart of fans' hopes ahead of their gig this summer (and there's bad news for Gorillaz fans too)....
Speaking to The Guardian the frontman confessed he doesn't expect that the reunited Britpop outfit will play any more shows after their massive Hyde Park gig this summer - or that they will release a new album.
Blur had further fuelled the full on reunion-rumour-mill when Damon and guitarist Graham Coxon played new song Under The Westway at the War Child pre-BRITS Party earlier this year.
But he has now revealed the track will be recorded and released as a one off single.
"We recorded it live," Albarn explained. "One take. It's the first Blur song where it's been one take, because previously I never finished the lyrics before we recorded. This time, I'd done that, so we were actually able to perform it."
"Which is quite nice, because I don't really see any more recordings after this. So it's nice to have finally done one song where we did it properly."
The frontman appears to be partly blaming his bandmates for the unlikeliness of further new Blur material, explaining that he finds it "very easy" to record with Graham Coxon but not so much the rest of the outfit.
"With the other two, it's harder for them to reconnect. You know what I mean? It's fine when we play live - it's really magical still - but actually recording new stuff, and swapping musical influences - it's quite difficult."
But the woe doesn't end there! Doesn't look like there'll be any more Gorillaz either, with Damon describing the cartoon collective's future as "unlikely".
Apparently Jamie Hewlett - the artist behind the band - thinks the band is "done" according to Mr Albarn, with the relationship having more than peaked during 2010's massive arena tour.
"The music and the videos weren't working as well together, but I felt we'd made a really good record, and I was into it. So we went and played it," Damon explained when probed on the fact that the iconic cartoon characters weren't playing such a key role in the last live shows.