Damon Albarn: "The new Blur record has the energy oF Parklife"
20 February 2015, 06:00 | Updated: 20 February 2015, 11:33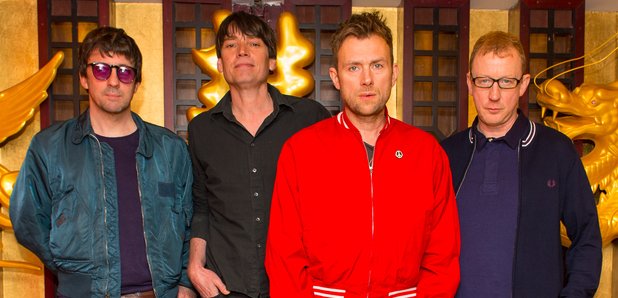 At a press conference In London yesterday (19 February), Blur announced that a new album, The Magic Whip, would be released on 28 April and that the legendary band would perform a special show at Hyde Park on 20 June.
Speaking to Radio X's John Kennedy after the press conference, Damon Albarn revealed that he thought The Magic Whip evoked memories of working on some of Blur's classic albums. The Magic Whip was recorded during five days "down time" between shows in Hong Kong in 2013 and thrashed into shape by guitarist Graham Coxon and producer Stephen Street late last year.

Recalling the band's impromptu sessions in Hong Kong, Albarn said: "It was something that we hadn't done in a non-expectant way for a very long time. I kind of feel that the energy on this record was akin to Modern Life Is Rubbish and Parklife-era recordings in regards to our sense of adventure."

While the band made good use of their studio time, the lack of expectation added some freedom to the project.

Alex James explained: "[Getting back together] gets to be a bigger and bigger mountain to climb. As time went on it did become a terrifying prospect for all of us. But we weren't feeling particularly self-conscious about playing together. We absolutely went for it, there were so many ideas around… we nailed the fucker, basically!"

Blur's Hyde Park show forms part of the Barclaycard British Summer Time shows and tickets for the 20 June gig go on sale at 9am on Friday 27 February.

Albarn is looking forward to performing the new track Go Out live… but the Hyde Park show won't be his only opportunity.

"Go Out is going to be amazing live, I'm really excited about getting out on stage and singing those words. It's not just Hyde Park. We're going to play quite a few warm-ups… We'll get around the country a bit."