This Restaurant Is Giving Away Free Pizzas For Your Old Oasis Albums...
14 September 2016, 15:13 | Updated: 14 September 2016, 15:14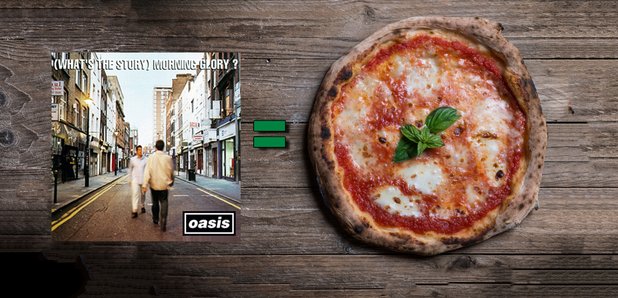 Pizza Pilgrims have teamed up with Blur's Alex James to create a new topping, and they're launching an Oasis amnesty too.
Pizza Pilgrims are offering free pizza to anyone who trades in their old Oasis albums.
The restaurant chain has joined forces with Blur bassist and cheese connoisseur, Alex James, to create a new topping called Song (Blue), named after their hit 1997 single, Song 2.
As detailed in Time Out, London, Girls & Boys with a penchant for blue cheese can get the new pizza for free just by dropping its punningly titled topping name and handing in CDs from the Brit Pop band's former rivals.
Nice move, Mr. James.
Some Might Say giving away your old Oasis CDs is a big price to pay for free pizza, but we reckon fans of the Manchester band will just Roll With It anyway.
The offer is available at all four Pizza Pilgrims restaurants from 13 September to 4 October this year.
Watch the video to Blur's Song 2 below: