Dave Rowntree admits he lost amazing Gorillaz and Blur souvenirs
27 June 2014, 06:00 | Updated: 11 May 2017, 17:04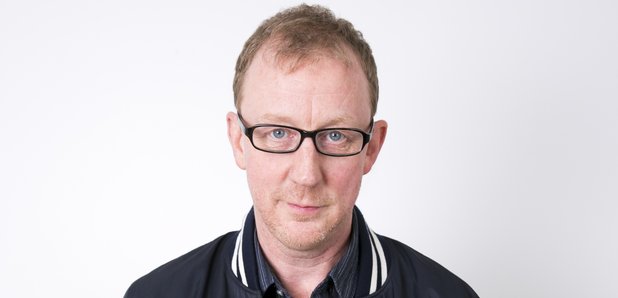 Dave Rowntree has admitted that there are a few important pieces of music memorabilia that he wishes he hadn't lost.
Speaking on his Radio X show last night, having just played El Mañana by Gorillaz, he admitted he was once given something very special relating to the track.
"When Damon was recording El Mañana with Gorillaz, I popped over to the studio to see him and he was playing that track, actually we had quite an evening," Dave admitted.
"At the end of the evening I said, 'that track you've been playing, could you do me a mix of that so I can listen to it on the way home'? So he did me my own personal mix of El Mañana, put it on a CD, and I stuck it in the car stereo on the way home. I've moved about 5 times since then… no idea where that is! It's probably worth about a billion/trillion pounds. Imagine that, your own personal mix of your favourite Gorillaz track.

"Second thing I wish I hadn't lost. My band Blur, we worked with Banksy on an album cover, and he came into a meeting one day to show us a drawing he'd been working on, and he had a photo with him… a 6x8 photo of it. And we thought, absolutely brilliant, he gave me the photo. I said, 'you wouldn't mind signing that would you'? So he signed it for me, and I took it home, and I dunno.. [laughs] As I've mentioned I've moved about 5 times since then, and I've got no idea where it is!"
Dave Rowntree presents every Thursday 9-10pm on Radio X.