Damon Albarn Working On Solo Record
28 May 2013, 16:51 | Updated: 15 July 2013, 19:43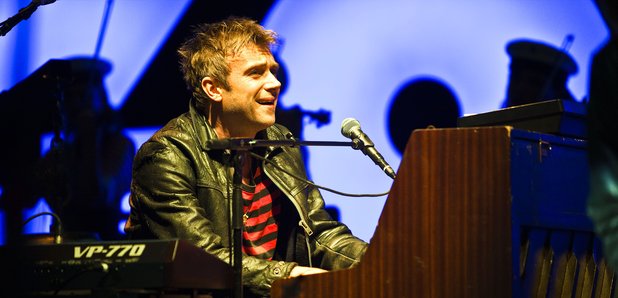 Damon Albarn has admitted he is working on a solo record with XL Records boss Richard Russell.
The Blur and Gorillaz frontman has previously collaborated with Russell on Bobby Womack's record.
Talking to Rolling Stone he admitted the new record was already in the bag.
"Making a solo record is can be such a disaster, so I thought if we're going to make a record with my name on it, I should get someone to really produce it - take that responsibility away from myself," he explained.
"Richard does the kind of rhythmic side of it and I do everything else."
He added, "it's sort of folk soul."
When questioned about performing live with Blur in the US - where Gorillaz have been more successful - he admitted he'll be taking his solo stuff on the road.
"It would be nice to play Clint Eastwood and Feel Good Inc. with Blur, but I can't. They won't play them with me! [Laughs] But I've just finished a solo record - when I go tour that, I'll play play stuff from all my different bands."
Blur recently revealed that they were about to start recording a new record - saying on stage in Hong Kong they had a week off that they would use it to get into the studio.
Damon says that is still the case.
"We've got a couple of occasions when we're stuck in the middle of nowhere," the frontman said. "So we might make the record in a week. If we can, it would be nice."