Damon: Blur and Gorillaz AREN'T Definitely Over
25 April 2012, 17:16 | Updated: 11 May 2017, 17:04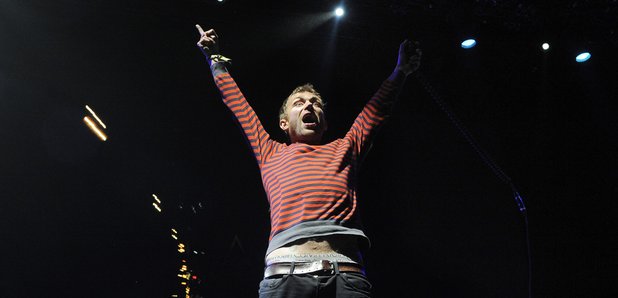 After an interview suggested that the frontman was saying goodbye to his former outfits - Mr Albarn has said that isn't the case...
Speaking to The Guardian the frontman appeared to confess he didn't expect that the reunited Britpop outfit will play any more shows after their massive Hyde Park gig this summer - or that they will release a new album.
"I don't really see any more recordings after this. So it's nice to have finally done one song where we did it properly," he told the paper - before describing Gorillaz's future as "unlikely".
However in an interview with the Metro Mr Albarn says fans shouldn't jump to any conclusions referring to the first article as "an interesting take on a very long conversation."
But he doesn't really clarify on the future of the Britpop heroes.
"I don't know how we'll feel when we play Hyde Park. Some days I feel one way and other days I feel the other," he explained.
"If you don't see something as a career but as an important part of your life, you don't know how you're going to feel about it," he continued. "We want to put on a great performance but nothing's been said between us about the beginning or the end."
On on the subject of Gorillaz?
"When Jamie [Hewlett] and I have worked out our differences, I'm sure we'll make another record."