Damon Albarn Talks Blur's Future & The Chance Of New Music
26 April 2017, 14:52 | Updated: 11 May 2017, 16:54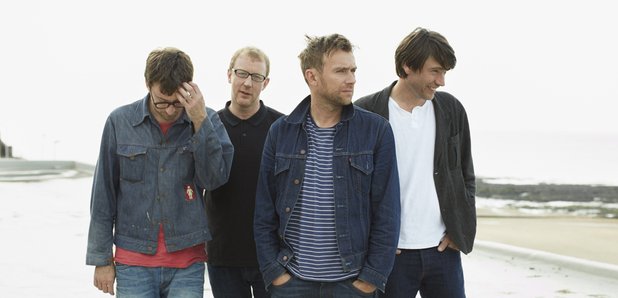 The Britpop legend maintains they're "all really good friends".
Damon Albarn has said there's a possibility for more Blur music in the future.
The Girls And Boys singer has revealed he hasn't completely left his roots behind and says he'll "never say never" when it comes to the Britpop band.
When asked if they'd ever release a follow-up to 2015's Magic Whip, Damon told Rolling Stone: "We're all really good friends. And I feel like I've given many of my best years to Blur, so I don't feel guilty in that sense.
"I've never said I'd never make another record. It's all the same thing at the end of the day. It's the nuances that make it different. It's just more music, to add to the mountain of music there already is."
And although he might not have completely put his Blur days behind him, the wait for any new music might be a long one as Albarn revealed he's working on a new album with The Good, The Bad, and The Queen- made up of Damon alongside ex-Clash bassist Paul Simonon, former Verve keyboard player Simon Tong and Afrobeat drumming legend Tony Allen.
Meanwhile, Albarn has reflected on how Liam Gallagher would react to his recent Gorillaz collab with his brother Noel.
The Ballad Of The Mighty I singer provides backing vocals on the animated band's We Got The Power single, and Damon Albarn reckons his Liam Gallagher wouldn't have too many nice words to say about it.

In an interview with Vulture.com, the rocker said: "Of course, no one's asked Liam what he thinks about the song yet. No doubt he'd have a fantastic one-liner about what a bunch of f***ing knob heads we are."
However, Noel seemed to be a lot less concerned with his estranged sibling, writing: "Listen, nobody gives a f**k what Liam thinks about anything."
Gorillaz Humanz album is set for release this Friday 28 April.