Blur: "We had to lie to keep the new album a secret"
30 April 2015, 12:05 | Updated: 1 May 2015, 12:48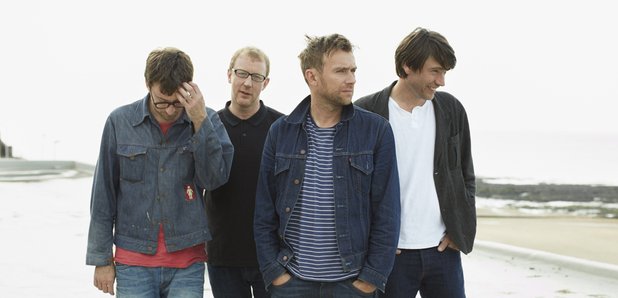 Blur have been chatting Radio X through their new album The Magic Whip and how tricky the recording process was.
Blur have revealed that they had to lie to friends and family in order to keep their new album secret. The record, entitled The Magic Whip, was largely recorded out of a five day jam session in Hong Kong in 2013. Working with producer Stephen Street, Graham Coxon sieved through the demos to flesh out a brand new Blur record.
As you'd expect, elements of the tracks needed to be rerecorded and tidied up. Speaking to Radio X's John Kennedy, Graham Coxon said there were several occasions when they had to lie to people to keep the project under wraps.

"When Alex [James] came over to Stephen's studio, obviously there's people around in that studio, one of which was Ben Hillier... I was lying to him already about what I was doing in Stephen's studio, then when Alex turned up we were all very red faced and lying very badly about what we were working on!"
"I wasn't even telling Pepper [his daughter] or my parents. Not anybody. It was absolutely top secret stuff."
You can listen to Graham and Stephen talking through The Magic Whip track-by-track with Radio X's John Kennedy below.
Blur will play Hyde Park on 20 June. The Magic Whip is out now.