Alex James: I'd Love An Oasis Reunion - They Can Support Blur!
21 May 2015, 12:25 | Updated: 21 May 2015, 12:42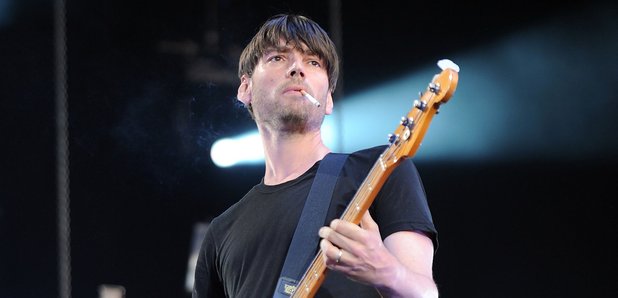 The bassist says he's happy to see his bandmates and Oasis getting on so well - since it means the Manchester group can support Blur.
Seeing Oasis and Blur make friends in the past few years has been heartwarming for anyone who remembers the bands' bitter war of words in the Britpop era. And now Alex James has confirmed it's all for real.
"Noel and Damon are like bessies now," he said. "Liam was really kind too - but I've always liked Liam.
"I hope they get back together - they can support us!"

The bassist also admitted that new album The Magic Whip "happened by accident".

"We got stuck in Hong Kong on the way to a gig that got cancelled. It wasn't worth flying home so we just bundled into the studio for five days and splurged out loads of songs."

Comparing Blur to the Rolling Stones, James went on: "Charlie Watts said 20 years of hanging around, five years of playing music. This was like 16 years of hanging around and like five days of playing music."

The band play Hyde Park on 20 June 2015, tickets are still available here.