Adele has some choice words for Damon Albarn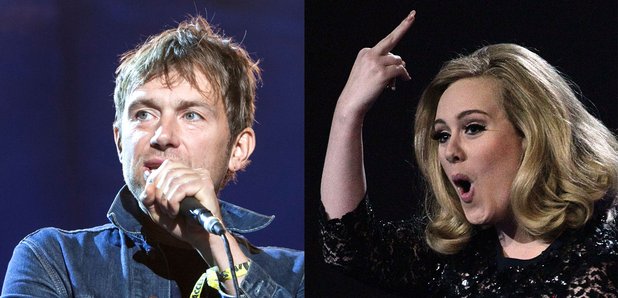 The singer has hit back at the Blur frontman, revealing it was "one of those 'don't meet your idol' moments".
Adele has criticised Damon Albarn, revealing she regrets hanging out with him. The pair worked on material on the singer's upcoming 25 album, but none of the songs made the cut.
Speaking to The Sun, the Blur frontman claimed the singer was very "insecure," before hinting her new material was average.
"The thing is, she's very insecure. And she doesn't need to be, she's still so young," The Magic Whip star revealed.
"I heard the work she did with my friend Brian, aka Danger Mouse. It's very middle of the road."
Well it seems Adele wasn't too taken with the Britpop star's comments or his personality on the whole.
Talking to Rolling Stone - where she appears on the cover - the singer revealed: "It ended up being one of those 'don't meet your idol' moments.
"And the saddest thing was that I was such a big Blur fan growing up. But it was sad, and I regret hanging out with him."
Defending why none of their songs featured on the album and the singer claimed they simply weren't "right" and had nothing to do with her "insecurities".
The 27-year-old explained: "None of it was right. None of it suited my record. He said I was insecure, when I'm the least-insecure person I know. I was asking his opinion about my fears, about coming back with a child involved - because he has a child - and then he calls me insecure?"