WATCH: Blossoms' Worst Gig Is Pretty Cringe...
5 March 2018, 13:50 | Updated: 5 March 2018, 13:53
The Stockport five-piece have told Radio X's Gordon Smart about the time drummer Joe Donovan's monitor cut out.
Blossoms have recalled the last gig that sent a "shiver down their spine".
Asked by Radio X's Gordon Smart about the worst show they'd ever played, drummer Joe Donovan revealed: "I go Pj Mollys. My monitor cut out and I started like half a bar (early) It was awful."
Talking about the intimate Scottish show, he added: "But then the next night I messed it up again. My monitor was fine. I had it stuck in my head then.
"Every time we played that tune I hated it."
Meanwhile, the Stockport five-piece have announced the details of their second album, Cool Like You, while releasing its first single.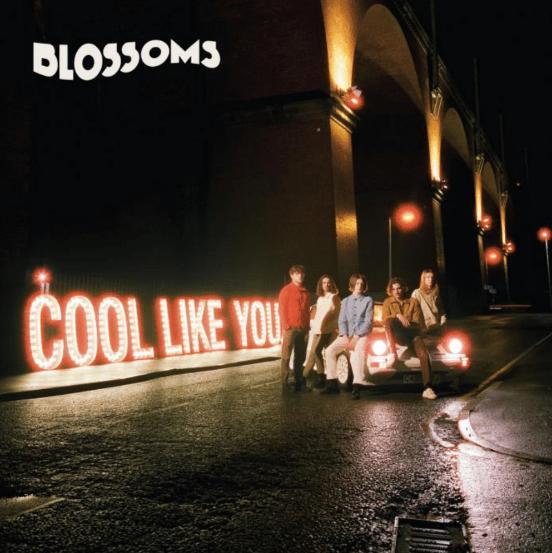 The album - which is set for release on 27 April 2018 - is the follow up to their UK No.1 self-titled debut, which includes hits such as Charlemagne and Blown Rose.
Speaking to Radio X's Gordon Smart about the difference between their first and second LP, frontman Tom Ogden said: "We think it's more of an accomplished body of songs and it sounds more like a whole album, whereas the first one was like singles built up over three and a half years.
Watch them talk about the records here:
On Cool Like You's "soundtracky" new sound, he added: "It's a lot more upbeat this album. We consciously did that with the songs, because we wanted to take the live set up a level."
Speaking to Radio X at The Global Awards about their excitement for the track, drummer Joe Donavan added: "We'll be checking our phones every ten minutes to make sure everything's going well and to see what the feedback is like."
Watch our clip from the blue carpet below:
See Blossoms play the Fake Awards at The Global Awards 2018:
Get the tracklist for Cool Like You below:
1. There's A Reason Why (I Never Returned Your Calls)
2. I Can't Stand It
3. Cool Like You
4. Unfaithful
5. Stranger Still
6. How Long Will This Last?
7. Between The Eyes
8. I Just Imagined You
9. Giving Up The Ghost
10. Lying Again
See Blossoms 2018 live dates:
7 May - Leeds O2 Academy
8 May - Newcastle O2 Academy
10 May - London O2 Kentish Town Forum
11 May - Manchester O2 Apollo
12 May - Norwich The Nick Rayns LCR, UEA