Blossoms Want Taylor Swift To Appear On Next Album
4 January 2017, 10:03 | Updated: 4 January 2017, 10:43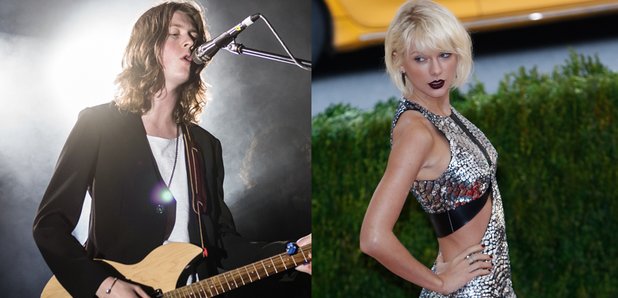 The Stockport band are looking for a female vocalist for LP number two… and they're after the biggest name they can get.
Blossoms have claimed that they would like Taylor Swift to appear on their second album.
The Stockport band, who nailed a Number 1 album with their self-titled debut last year, are currently at work on the follow-up. Frontman Tom Ogden has penned a track that he thinks needs a female vocalist… but who could do the honours?
"I already have little song ideas where I think it would sound good as a call and response with a female singer," he told The Daily Star.
"But I'm sure Taylor Swift is not up for it. Maybe you could put in a word for us."
He also hinted at the possibility of an appearance at Glastonbury this June.
He said: "Maybe Michael Eavis has been on the phone. Maybe he hasn't. I don't know. But fingers crossed - we'd love to do it."
It's already shaping up to be a good 2017 for the group - they've just been announced to play Coachella in California in April.