Blossoms Have Recorded Eight Songs For Their Second Album
12 July 2017, 12:55 | Updated: 12 July 2017, 12:58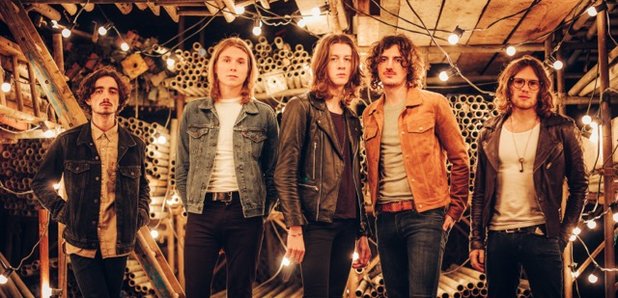 The Stockport five-piece have revealed some titles of the follow-up to their self-titled debut, but say they probably won't be releasing it till 2019.
Blossoms have eight songs already recorded for their second album.
The Charlemagne outfit - made up of Tom Ogden, Charlie Salt, Josh Dewhurst, Joe Donovan and Myles Kellock - have been riding high on the success of their self-titled dbeut, and while they have plenty of tracks ready to go they won't be dropping it till next year.
Drummer Joe revealed: "The new album is sounding amazing," while frontman Tom told BBC Newsbeat: "There are still some songs on it that were written last February.
"The album won't be out until probably next year so they'll be two years old by the time it gets released."
The Blown Rose singer even have some song titles ready, though the actual record doesn't have a name yet.
Joe said: "One is called There's A Reason Why I Never Returned Your Calls - but the actual title is There's A Reason Why (I Never Returned Your Calls)'.
Explaining the length, Joe added: "We've got a brackets tune now.
"Everyone agreed we wanted a brackets tune and it was a long title so that's why we did it."
Meanwhile, the alternative rockers paid tribute to one of their biggest influences, by covering an Oasis track at Manchester's Castlefield Bowl.
Watch them perform Whatever below:
During their support slot for The Stone Roses at Wembley Stadium, Tom Ogden and co. also treated the crowds to a rendition of the Noel Gallagher-sung track, which featured on the 2015 John Lewis ad.
Watch them perform Half The World Away in our video clip:
Sounds Of The City 2017 also saw the likes of Arcade Fire, James and Richard Ashcroft play headline shows.
See the audience go absolutely wild when they hear the intro of Bitter Sweet Symphony during Richard Ashcroft's gig: