Blossoms: "Honey Sweet Is About My Ex But She Doesn't Know"
27 March 2017, 12:19 | Updated: 27 March 2017, 13:22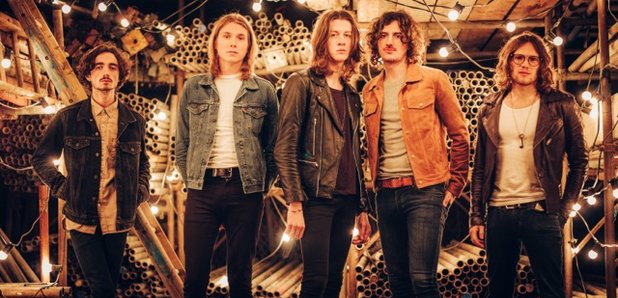 Tom Ogden of the Stockport band reveals the subject of their latest hit…
Blossoms frontman has revealed that the band's latest single Honey Sweet is about frontman Tom Ogden's ex… but he's not told her.
The 23 singer and guitarist has no idea if his former flame is aware that the track is about their relationship, but he's not fazed by it.
In fact, he's been dating someone new for over a year and he doesn't speak "negatively" about her on the tune from their 2016 self-titled debut LP.
In an interview with the Metro, Tom explained: "It's about my ex-girlfriend. We weren't speaking at the point I wrote the song but she's probably heard it and knows it's about her.
"It doesn't affect me either way if she's heard it or not. I don't think I'm saying anything negative."
The Charlemagne star is keeping his mystery new girl a secret, but says she doesn't work in the music business.
He added: "I've got a girlfriend and I've been with her for nearly a year. I met her last summer but I'm not going to tell you who she is.
"I've known her for a while and she doesn't work in the industry."
Blossoms are currently on a headline tour of the UK will support their idols The Stone Roses at Wembley Stadium on 17 June.