Blossoms Score Highest Selling British Debut Album Of 2016
20 December 2016, 11:07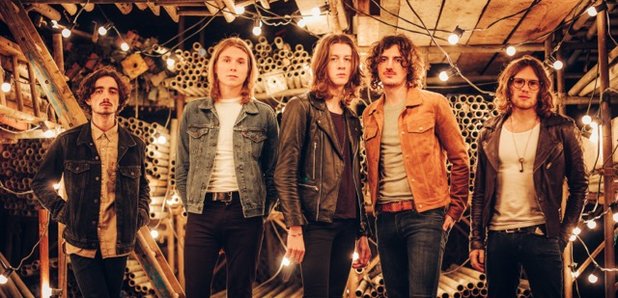 The Stockport outfit's self-titled record has surpassed both Jack Garratt and Zayn Malik's first solo efforts.
Blossoms have officially achieved the highest-selling British debut album of 2016.
The Stockport five-piece - made up of Tom Ogden, Charlie Salt, Josh Dewhurst, Joe Donovan and Myles Kellock - have topped of a life-changing year by surpassing both Jack Garrat and Zayn Malik in record sales.
Their eponymous debut, which was released in August this year and spent two weeks at No.1, features singles Charlemagne, Getaway, At Most A Kiss and Blown Rose.
The record is also available now as a deluxe edition, with 10 additional tracks.
Blossoms recently announced their biggest headline show to date at Manchester's Castlefield Bowl on 8 July 2017, and will be joined by very special guests The Coral as well as Rory Wynne and Touts.
See their d

eluxe track list below:

1. Charlemagne
2. At Most A Kiss
3. Getaway
4. Honey Sweet
5. Onto Her Bed
6. Texia
7. Blown Rose
8. Smashed Pianos
9. Cut Me And I'll Bleed
10. My Favourite Room
11. Blow
12. Deep Grass
13. Winter Kiss
14. Madeleine
15. Smoke
16. Stormy
17. Across the moor
18. Polka dot bones
19. For Evelyn
20. Wretched Fate
21. Fourteen
22. Misery