Bloc Party Offer Album "Trailer"
31 May 2012, 15:30 | Updated: 15 August 2013, 13:58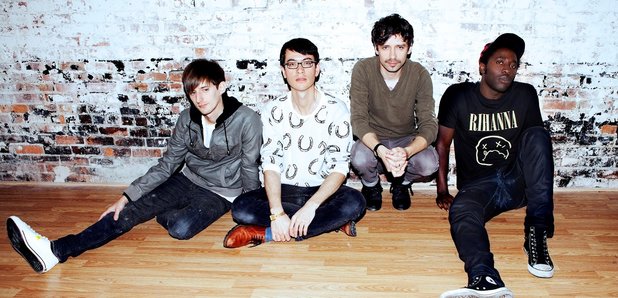 Bloc Party have issued an "album trailer" of their forthcoming new record, Four. You can see the video below.
In a post on the band's official website, Kele claims that Four is "the best thing that we have ever done and finishing this record has taken us on quite a journey."
Referencing reports that the band had got together without the singer, Kele claimed "We started making this record in New York in the winter of 2011. We didn't want to let the world know, so we told a lie that got out of hand but it made us laugh in the process, which brought us closer together."
The singer explained that the band were not sure anything was going to come out of the sessions, and wondered if Bloc Party would continue: "We were exhausted and bored and distant from one another."
For Four, Bloc Party have decided to record live, without ProTools or other gadgets, with Kele claiming "this record is the sound of four people in a room, loving what they do and doing it to the best of their ability."
The record is released on August 20 and will be available as a standard CD, deluxe CD with bonus tracks and booklet, a 12" vinyl picture disc and a heavyweight vinyl edition. The band are to play some European dates in November. For more information, see www.blocparty.com.