Kele Okereke: New Bloc Party Album In The Recording Phase
18 March 2015, 10:25 | Updated: 18 March 2015, 10:27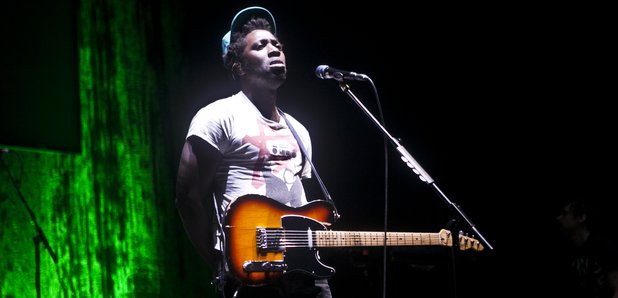 And it's a totally new direction again, apparently.
Bloc Party frontman Kele Okereke has confirmed that the band are back in the studio. After throwing around ideas, they're currently in the recording/writing phase.
Speaking with Australian radio station Triple J, Okereke said "We're at the writing/recording phase. We've started recording. I think we have about 18 ideas and we're going to lay them down properly in the next few months."

On the album's sound, he said "It's sounding like nothing that we've done before but that's what everyone always says...So far there's nothing that I can compare it to really in terms of other musicians, whereas in the past I always could - we were always trying to reference something else."

This will be Bloc Party's first album is 2012's Four.
Kele is currently touring his second solo album Trick. Trick is out now.