Kele Okereke: I Was Jealous of Kaiser Chiefs
7 June 2013, 12:57 | Updated: 8 July 2014, 15:56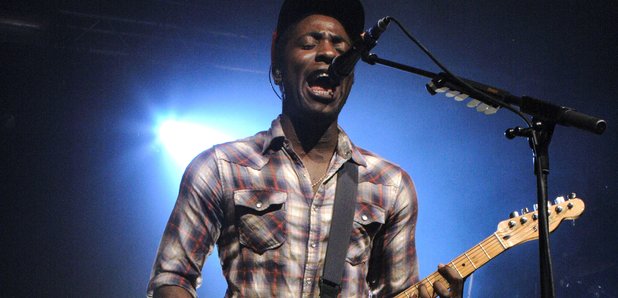 Kele Okereke has admitted it was jealousy of Kaiser Chiefs that led to him writing Two More Years.
In a blog post for the Guardian about being in the shadow of more successful peers - inspired by Kelly Rowland making an on stage confession about her difficulties with former Destiny's Child bandmate Beyonce's fame - he admitted it is something he can relate to.
"I remember really getting on with the Kaiser Chiefs, they were funny and charming," he says of the time after Bloc Party's debut Silent Alarm was released.
"They reminded me of a Parklife-era Blur meets Super Furry Animals and, although the music wasn't my thing, we became friends.
"They ascended into pop superstardom with their million-selling Employment album and a volley of truly remarkable singles.
"While we couldn't get a single on the radio, these guys seemed to be all over it.
"I couldn't help but feel envious but I let those feelings motivate me. We wrote Two More Years, a song about longing in the face of frustration. It went on to become our biggest radio hit and it opened many doors."
Meanwhile, Bloc Party played what appears to be a new track - called X-Cutioner's Song - during a gig in the US over the weekend.
YouTube user PositiveTension25 posted the fan video of the performance on June 1, saying it was "awesome".