Kele Okereke dismisses Silent Alarm anniversary celebration
1 September 2014, 18:04 | Updated: 1 September 2014, 18:12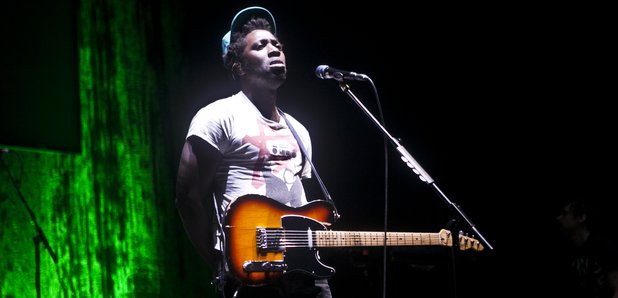 Kele Okereke has said bands making a big fuss over album anniversaries makes him "cringe".
Next year will be ten years since the release of Bloc Party's Silent Alarm but the frontman seems to have ruled out the band doing anything special to mark the occasion.
"To be honest, I'm not so interested in looking backwards," said Okereke told Music Feeds. "I think the most impressive thing that we could do as a band would be to respond [by] looking forward and keep on making music to say that we're still motivated."
"I don't think that sort of thing does much good for artists," he continued. "I always cringe a little bit when you hear about bands going around just touring on a kind of anniversary record. I feel that it just seems a little bit cynical."
Kele releases his second solo album - Trick - on 13 October 2014.