Bloc Party's Kele On Upcoming Fatherhood: "I'm Petrified"
15 November 2016, 09:43 | Updated: 15 November 2016, 09:52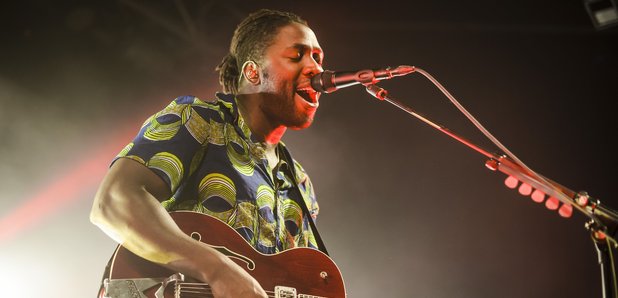 The Love Within singer talks masculinity and expecting his first child next month.
Kele Okereke has discussed becoming a father for the first time, and revealed he is both "excited" and "petrified".
The Bloc Party frontman - who is expecting his first child in the "second week of December" - told the Guardian: "I'm excited. I'm petrified. I want to do a good job. I want to be present and that is the most important thing for me, but it still feels quite far away."
Talking about having a child as a gay man, he added: "I've always wanted to be a father and I'm very lucky that my partner has always felt the same way.
"I get why lots of gay men don't feel like this, but for me it has always felt like something would be missing."
Discussing his upcoming solo appearance at the Southbank Centre's Being A Man festival, where he is due to talk about masculinity and the creative process Kele said: "... I have a slightly complicated relationship to the idea of masculinity. If I think about masculinity, I think about assertiveness, machismo and aggression, which I don't relate to so well."
Kele's appearance, which will include an acoustic set, will take place at the Royal Festival Hall on 26 November.
Meanwhile, Bloc Party released the official video for their Stunt Queen single, which sees them behind the scenes on their tour.
Watch it here: