Bloc Party: "London Crowds Never Let Us Down"
21 September 2016, 17:29 | Updated: 21 September 2016, 17:47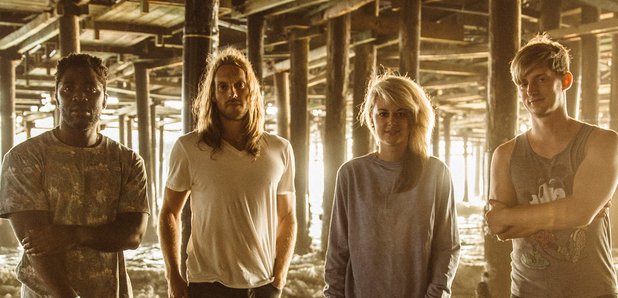 Frontman Kele Okereke talks about the possibility of a new album and explains why he's looking forward to their Roundhouse gig.
Bloc Party's Kele Okereke thinks playing in London feels like "more than just a show".
Speaking to Radio X's about his excitement for their Roundhouse gig next year, he revealed: "London crowds never let us down. It always feels more than just a show when we play London and I've always appreciated that."
He added: "You speak to other bands and they say how because Londoners are spoilt for such good music, they can kind of have an attitude of 'well come on, impress us'...
"But i've never felt that with London. I've always felt like we've been embraced from the get go."
Bloc Party will play London's Roundhouse on 10 February, with tickets on sale from 9am on Friday 23 September, and one track which fans are no doubt likely to hear will be their new Stunt Queen single.
Talking about the track, which is set for release on 11 November, Kele said: "It's one of the first things we've written together as a band."
But anyone thinking a new track could mean a new album, may be disappointed.
"There isn't a plan for an album or anything like that," Kele said. "We're just enjoying making new music together and seeing what happens."