Radio X Scotland announces exclusive acoustic set with T In The Park headliner Biffy Clyro
7 April 2014, 08:15 | Updated: 11 April 2014, 12:00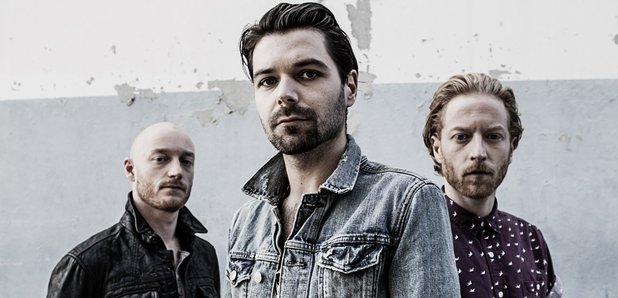 Radio X Scotland returned to the airwaves this morning (Monday 7th April) with exciting news of an exclusive launch party for listeners, featuring an acoustic set by renowned Scottish rockers Biffy Clyro, ahead of their headline appearance at this summer's T in the Park festival.
The band will play the intimate acoustic set at Glasgow's legendary live music venue King Tut's on Tuesday 29th April, in front of just 200 lucky winners, all in aid of Radio X's fund for War Child.

Biffy Clyro, making their tenth appearance, will headline Friday at T in the Park. Joining them will be some of the biggest bands from across the globe, musical icons, the hottest British breakthrough talent around, superstar DJs, and many, many more still to be announced

Radio X Scotland's Breakfast show host Fraser Thomson revealed how listeners can win tickets to the event just after 8am this morning, the same day the station made its triumphant return to the region.

Biffy Clyro's James Johnston said: "Radio X's return to Scotland is massive news, and we're really excited that we've been given the honour of putting on this special gig at King Tut's to give the station the comeback party it deserves. It's going to be a great night, and we can't wait to perform one of our most intimate shows yet."

Radio X Scotland's Breakfast Show host Fraser Thomson said: "It's still sinking in that Radio X is back in Scotland, not just because we can give the listeners so much fantastic music, but because we can bring them unique musical treats such as this exclusive gig. To have a band the size of Biffy in a venue as iconic as King Tut's is a massive statement. It just screams, 'we're back!'"

To win tickets, tune in from today to Breakfast and Drivetime shows on Radio X Scotland, or online here.