Biffy Clyro to play classic albums at Scottish gigs
12 August 2014, 11:24 | Updated: 12 August 2014, 12:12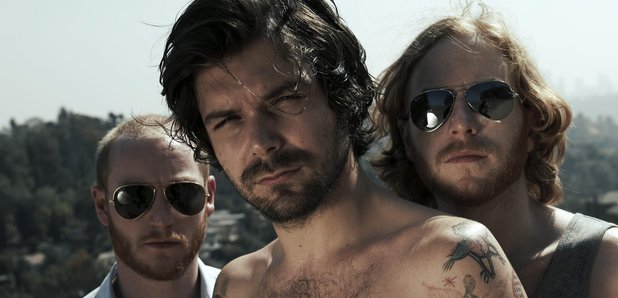 The band will perform tracks from their entire back catalogue across three shows at Glasgow's Barrowland.
Each show will focus on two albums from the bands back catalogue (including b-sides) with each ticket holder given the chance to vote for their favourite tracks.
In a statement on their website www.BiffyClyro.com, the trio said:

"We are playing 3 shows at the Glasgow Barrowland on the 5th, 6th and 7th of December 2014 to celebrate the end of the 2nd chapter of da Biff.

"We will play songs from Blackened Sky and Puzzle (including b-sides) on the first night, Vertigo Of Bliss and Only Revolutions (including b-sides) on night two and Infinity Land and Opposites with b-sides on the third night.

"We want you guys to pick the songs you want to hear. Right, time to practise 160 songs."

Team Biffy website members were given a chance to buy tickets earlier this morning, while general tickets will go on sale on Friday 15 August at 9am.

BIFFY CLYRO TOUR DATES

5 December - Blackened Sky and Puzzle, Barrowland, Glasgow
6 December - The Vertigo of Bliss and Only Revolutions, Barrowland, Glasgow
7 December - Infinity Land and Opposites, Barrowland, Glasgow