Biffy Clyro: New Single is a "Statement of Intent"
1 August 2012, 13:22 | Updated: 31 August 2017, 10:43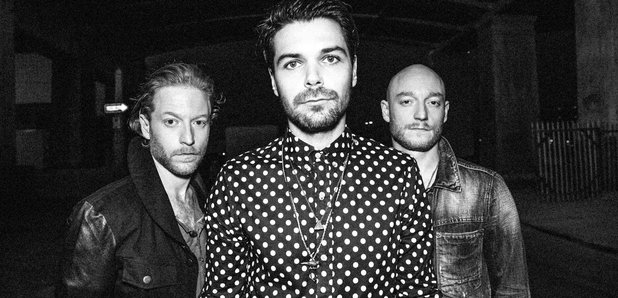 Speaking to Radio X last night he admitted they are not straying too far from their old sound.
"I think it's a good indication of where we're headed as a band. I guess it's kind of a statement of intent for how we want to proceed with the record. It kind of shows you that we're still... alive and we still trying to rock. We haven't changed too much I guess.
The track was recorded in California but the Scottish band still managed to get someone into the studio to play the bagpipes.
"It's funny that we would come all the way to Los Angeles and then try to find a bagpipe player," James admitted. "It's something that we've always wanted to do but just never really had the right moment but we feel that it fits really well with the song."
He continued, "that's the good thing about being in Los Angeles - there are lots of amazing musicians around. If you get to 4.30 on a Friday afternoon and you decide you need some tubular bells in a hurry - you can usually get them."
Their new double album - called Opposites - is due out later this year.