Biffy Clyro Hire Josh Homme
9 October 2009, 13:09 | Updated: 28 August 2013, 15:59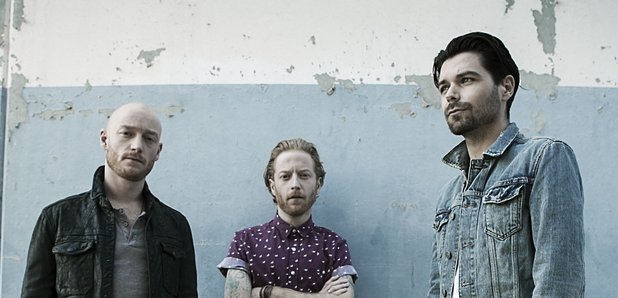 The Queens Of The Stone Age man has worked on the trio's new album...
Biffy Clyro have followed in the footsteps of Arctic Monkeys and enlisted Queens of the Stone Age frontman John Homme to work on their new album....
Having taken the Sheffield act to his studios in the Mojave Desert, Homme has worked his magic on the Scottish band's latest record, 'Only Revolutions', which is released next month. However, he's only played on one track.
"He's an intimidating guy," Ben Johnston told the BBC. "When he walks in the room he commands respect. He is very intimidating. You need two hands to shake one of his. He's a big sweetheart and a true rock and roller and I'm sure he could out-party just about anyone."
"I saw Queens Of The Stone in 1997 in the Glasgow Cathouse and 12 years later Josh is playing on our records - that's a dream come true for us," added singer and guitarist Simon Neil.
'Only Revolutions' is released on November 9. Stay tuned to Radio X next week for an exciting Biffy Clyro announcement...