Biffy Clyro: It Was Only Right We Headlined Reading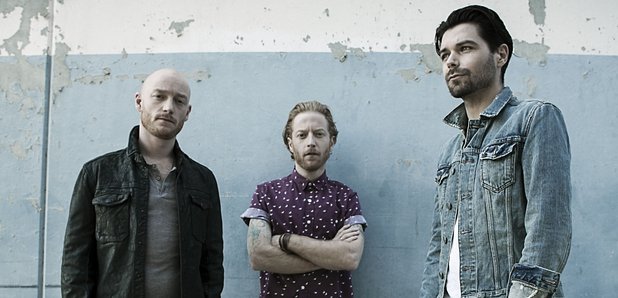 Over the weekend Biffy Clyro played at Reading and Leeds festival for the eighth time.
The Scottish band began as Big Top openers in 2001 and have worked their way up to Main Stage headliners in 2013.

Ben from Biffy spoke to Radio X's Sunta Templeton ahead of the first of their two sets about how much being Main Stage headliners means to them - and how he thinks they deserve it.

"I'm very excited. It's been a long time coming. We've been working up the stages slowly here, starting on the smallest and every year progressing," the drummer confessed backstage at Leeds.

"It's just a real honour to be playing such a massive festival and a festival we've looked up to for all our many years as a band. It's a thrill, it's a real thrill."

Biffy Clyro first played at Reading and Leeds festivals 12 years ago, the first act on in the Big Top ahead of Hundred Reasons.

Ben thinks they owe the event a lot.
"It's part of our make-up this festival. It's where we've cut our teeth and where we've learned how to work a festival crowd.
"I guess it only seems right we get to close it - I don't want to seem cocky but we deserve it and we're ready to do it. It's going to be a lot of fun."


Biffy Clyro were the only British headliner at this year's event - with Green Day and Eminem taking up the other two slots.

System of a Down, Nine Inch Nails, Deftones and Fall Out Boy were among the other stand up names on the bill and Ben reckons their place among them is another thing to be proud of.

"Obviously you have the bands like Kasabian and stuff who can go round and headlining any festival and they are just amazing - hats off to those guys," he said.

"But there has been so many bands reforming over the past few years it has been difficult for home-grown acts to get in there. A lot of these bands getting back together have just seemed like the hot tickets

"We're very happy to be a British band headlining a British festival, it feels really good."