Biffy Clyro Confirm New Album Release Date
19 September 2012, 16:35 | Updated: 12 August 2013, 15:58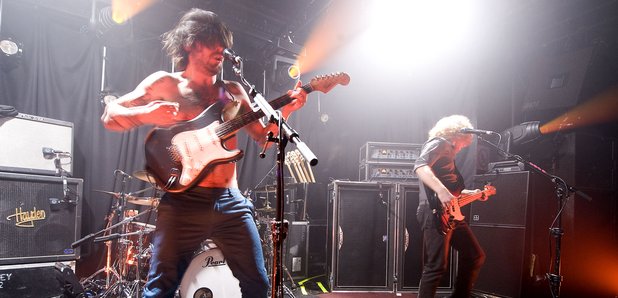 Biffy's new album Opposites will be released January 28 2013.
There are twenty tracks over the two discs - including current single Stingin' Belle.
The tracklistings:
The Sand At The Core Of Our Bones
1. Stingin' Belle
2. Sounds Like Balloons
3. Biblical
4. The Joke's On Us
5. Black Chandelier
6. A Girl And His Cat
7. Opposite
8. The Fog
9. Little Hospitals
10.The Thaw
The Land At The End Of Our Toes
1. Different People
2. Modern Magic Formula
3. Spanish Radio
4. Victory Over The Sun
5.Pocket
6. Trumpet Or Tap
7. Skylight
8. Accident Without Emergency
9. Woo Woo
10. Picture A Knife Fight
There's also going to be a limited edition boxset with 'Heavyweight Vinyl', songbooks and special artwork (plus more).