Ben Johnston: Booze Nearly Split Biffy
7 January 2013, 13:34 | Updated: 1 September 2013, 23:48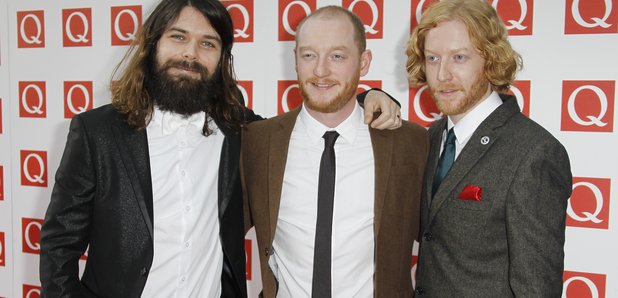 Ben Johnston (pictured middle) from Biffy Clyro has revealed his problems with alcohol nearly caused the band to split up.
The drummer was reportedly drinking pints of wine and passing out on tour before his bandmates got him to go to AA meetings.
He was a happy drunk "but I had no stop button," he's told the latest issue of Q magazine. "I would just keep going and black out."
"For some folk in Scotland that's an average Saturday night. But we're sensitive guys. It was me that was gonna fuck it up," he added.
He's now happily married but frontman Simon Neil reckons if he hadn't got his drinking under control it could have been a different story.
"Ben could've potentially ended up a lonely old person who one day stopped drinking and suddenly realised he'd got no-one" the singer admitted.
"I'm so proud of him, we're back to three pals in a room."
Biffy's new double album is out later this month.