Biffy Clyro "Stripped Back, Aggressive" New Album Almost Ready
8 January 2015, 13:12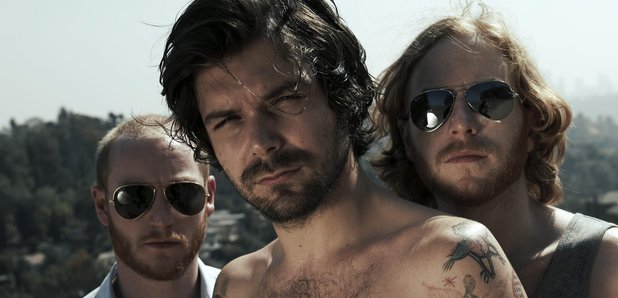 The Scottish trio have said their next album is 80% done and they've promised it's going to be a "concise" record.
Two years since Biffy Clyro's double album Opposites came out, the band have confirmed they planning a shorter and even sharper record for 2015.

But fans don't need to worry, since singer Simon Neil has promised what they've recorded so far is "really rocking".

Speaking to Q magazine, the frontman said: "We've probably got 20 songs that are about 80 per cent finished...I think it's important to put some more rules and limitations on what we do because on the last few records we ran with whatever ideas we had."

Opposites had been planned as two separate albums but the band ultimately decided to release it as both a double album with 20 tracks. A single disc edition featuring 14 tracks was also made available.

Simon reckons they'll be keeping it to one disc this time around: "Coming off the back of a double album, it's important to be really concise so we might only have ten songs.

"It's not going to sound skeletal or anything but perhaps a bit more aggressive."

So to sum up: aggressive, rocking, concise? Sounds perfect.