Have Biffy Clyro Already Started Album Number Eight?
24 November 2016, 12:00 | Updated: 24 November 2016, 12:04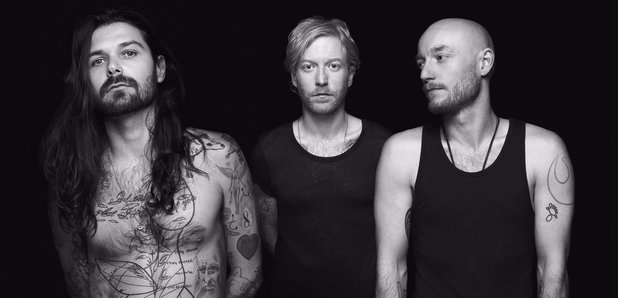 Bassist James Johnston has teased that fans can expect "more Biffy" as the band vow not to take a break.
Biffy Clyro's James Johnston has suggested the band might already be starting to work on their new album.
The Howl bassist - who had a mammoth summer with the band, headlining the likes of Reading & Leeds Festival and Glasgow's Bellahouston Park - has revealed they won't be taking a break before making the follow-up to Ellipsis.
When asked by DIY what their plans are, Johnston simply replied: "More Biffy."
"We're going to be in your face," he explained. We're not going anywhere. We took a break before the last album and we didn't really like it. It didn't really work."
The Wolves Of Winter rocker concluded: "We're going to keep going, keep playing shows and keep trying to push ourselves."