Biffy Clyro Debut New Track On A Band
4 January 2016, 10:17 | Updated: 4 January 2016, 11:09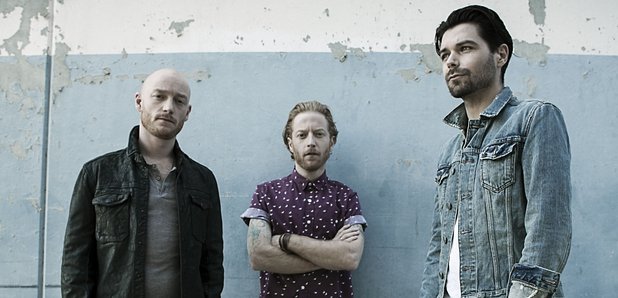 The Scottish trio shared the new material at Edinburgh's Hogmanay Festival.
Biffy Clyro debuted a brand new track, On A Bang - it's the first new music to come from their seventh album.
The Ayrshire trio performed the song live at Edinburgh's Hogmanay celebrations on 31 December 2015.
Simon Neil previously revealed the band wanted to "fuck with" their sound, and it seems they've done just that, with a comeback which sounds heavier than ever!
The frontman told DIY: "I truly believe that we're doing something on this record that we haven't ever tried to do before. We're really trying to fuck with the sound of what we do, and we're not trying to do it as a live band in a room.
He also added that he wanted to "make a record that sounds like Deafheaven meets Tears for Fears meets Death Grips".
Make of that what you will...
Meanwhile, Neil and the boys are set to play France's version of Download Festival in June 2016.
Find out who else you can see around the world this year below.