Biffy Clyro hope to have new album out in 2015
30 April 2014, 17:46 | Updated: 30 April 2014, 17:55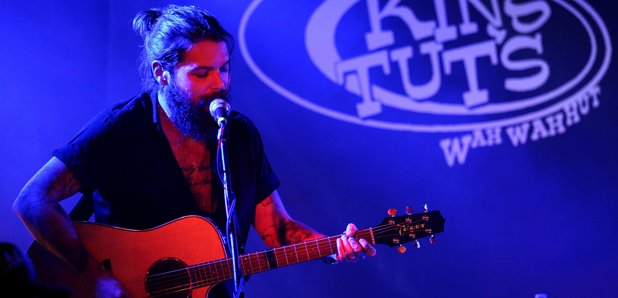 Simon Neil's told Radio X Biffy Clyro hope to have a new album out next year.
"I've written about 14 songs so far. We're kind of doing some demos of them at the moment. The fact that the ball is rolling on this record is very exciting, I think we'll look to record it maybe the start of next year, possibly out for the end of next year," he told Radio X's Jim Gellatly backstage at King Tut's in Glasgow.
"To me making a record, it's an ongoing process," Simon continued. "You might not be ready to record it in a couple of months but the creativity and the evolution of the band, it picks up exactly where it left off."
The trio played an exclusive, pre-T In The Park acoustic show for the return of Radio X Scotland at the iconic venue last night.

This summer the band will headline TITP and Isle of Wight Festival and the frontman admitted that after that fans can expect a bit of a break from the band.
"It's probably wise for us to disappear for a wee while, as well. We've had so much love from people and they've been so kind but there's nothing worse than a band that just stays in your face for ages and ages so we'll probably disappear for a while and hopefully you guys will miss us."