Biffy Clyro: We Want To Be Like The Beach Boys!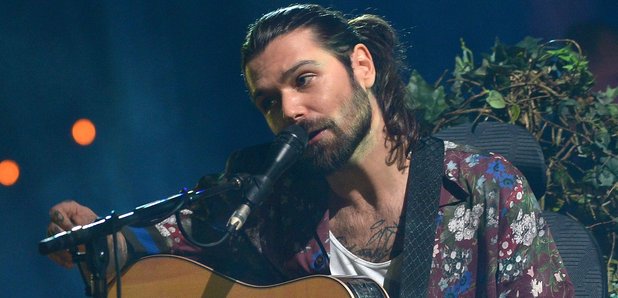 The band have explained why they covered the classic God Only Knows in their MTV Unplugged show.
Biffy Clyro have explained why they covered The Beach Boys for their recent MTV Unplugged session - because the song is as difficult to play as one of their own tracks.
Drummer Ben Johnston explained: "The Beach Boys accomplished what we are also trying to accomplish.
"In terms of writing what are ultimately quite complex songs and making them sound like pop songs that are quite accessible.
"That is a real trick that only great bands can muster."
The trio performed a version of the classic 1966 song as part of the session, which was released as the album MTV Unplugged: Live At Roundhouse, London last month.
Frontman Simon Neil is a huge fan of the song - even has the song title tattooed on him as it was his first dance at his wedding -and he left his bandmates speechless when he came into the studio with the "complex" track figured out.
"Simon did really well to work that one out.
"There were a few different covers in the pipeline and then one day he phoned up and said, 'I think I've got an idea, I'm going to go work on it.'"
"I thought cool, he went away for one day and came in the next day and had it all worked out. Our jaws hit the floor.
"Some of the chord shapes are just so brutal and he was able to pull it off and sing one of the toughest songs around, so hats off to Mr. Simon Neil."
Biffy head out on tour this autumn, including a date at London's iconic Royal Albert Hall on 24 September.